You may be scared about living alone again as you're facing your divorce, but you'll soon learn that living alone again involves some amazing simple pleasures.
When I moved out of "our" house during my divorce proceedings, it was my first time living alone after 18 years of marriage. I wasn't scared. I was terrified.
I'd never bought or even rented a place to live on my own. I was constantly concerned for my safety. I couldn't even think about how I would deal with simple home maintenance and repairs. And how was I going to pay for all of that?
My parents had very traditional, "old-school" values and ideas about marriage. The very thought of talking with my father about living with my boyfriend after college gave me chills. It was a conversation I felt like I'd do anything to avoid.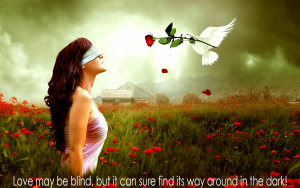 Less appealing than that conversation was the prospect of planning and coordinating a wedding large enough to accommodate all my parents' friends and family. This would involve stomping all over my parents' expectations, moods and feelings, as our ideas of what the wedding should be were as different as night and day. Never mind what it would all cost.
So when we graduated college at 22 years old, my boyfriend and I packed up our dorm rooms, moved to the city in the next state over where he'd secured an entry-level job, and had a courthouse wedding.
Problem solved, right?
After all, what woman hasn't talked with her friends about how important college dating is? College dating that would, of course, lead to marriage immediately after college graduation, in other words, the M.R.S. degree.
Looking back now, I've come to realize how I limited myself by not taking some time after college to build my confidence and learn how to tackle the challenges of adulting. This also deprived me of the opportunity to live on my own, and to learn how to savor the bliss of doing that. In short, even though I was in my mid-40s, I'd never experienced the pleasures of living on my own.
I've since come to appreciate those pleasures. Below are 8 of the simplest ones:
Your pet's slobbery and loving attention is all aimed at you when you come home.
All of the hot water in the water heater is for your shower.
You won't trip over sweaty work-out clothes and socks on the floor.
You don't have to smell Axe body spray all over your house.
Goodbye, Man Cave. Hello, She-Shed.
You will have enough silence to sit and peruse the new issue of Cosmopolitan. Twice.
Both closets and the whole master bath are now yours.
Tonight's dinner menu: One quart of Belgian Chocolate Häagen-Dazs ice cream. Yes, right out of the carton. Don't judge, you know you want it.
Have you come to appreciate the simple pleasures that accompany living alone?
Love & Relationship Advise – Online Psychic Reading by Love Psychics